WE ARE YOUR SEATTLE DENTIST
Your partner in dental health and excellence.
We are your Seattle Dentist
Your partner in dental health excellence
BECOME PART OF OUR FAMILY
At Innovative Dentistry, we don't just offer top-class dentistry, we also provide an extraordinary experience.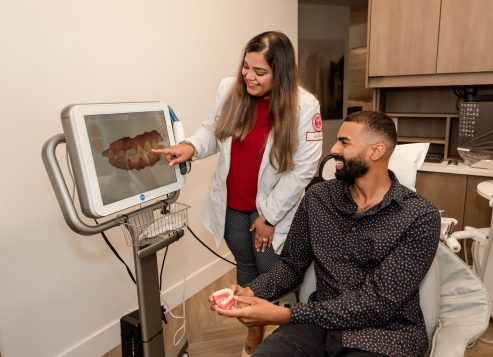 Gone are the days of long wait times and painful dental exams, our expert Seattle dentist offers an experience that puts aside all dental stereotypes. Starting with our contemporary yet inviting office down to our online forms, everything is in place for you to enjoy a convenient and worthwhile visit. As advocates for patient education, we help you figure out your dental goals and the ideal method to achieve them.
Discover a place where innovation and friendship meet. Our dental team in Seattle speaks multiple languages including English, Spanish, Hindi, and Punjabi so we can communicate clearly right from the word "go." We want to be your dental partner rather than just your dental provider. We'll care for you as we would our family!
MEET OUR SEATTLE DENTAL TEAM
Our passion is helping you achieve your smile goals. We work together to give you unrivaled care in a comfortable environment.
Dr. Lau – Our Seattle Dentist – leads a team of inventive, caring, and friendly professionals who share the same goal: To boost your smile!
We're your Seattle Dentist. Our office is located on the corner of 6th Ave and Blanchard, one block past the Amazon Spheres.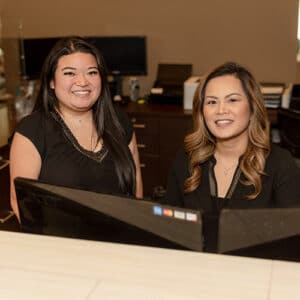 Dentistry is not just about putting out fires; it is about guiding you to long-term, sustainable health. Our personalized Seattle dental care revolves around your overall health and how we can keep you healthy. As your Expert Dentist, we use the latest equipment to achieve the finest results.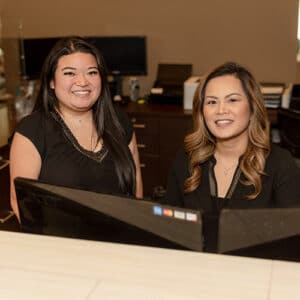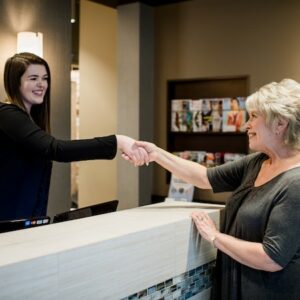 Our leading-edge team combines their knowledge, gentle touch, and compassion so you can discover dentistry that is comfortable and actually kind of fun. Through hours of continued education, we have honed our skills and techniques, so you receive top-level smile results – every time.
It's a great place to get your teeth cleaned. The process of X-Ray they made sure you are comfortable and make it easier.

Sheng Sheng
22:22 05 Oct 23
Always a good experience coming in to Innovative Dental. As someone who doesn't have a good history of dental hygiene it's nice to be treated respectfully and given upfront honest feedback on steps to take.

Jason Pocock
18:12 19 Sep 23
I had my first visit this morning and the staff was exceptional. The ambiance of the office put me at ease, as it's very modern and clean. I have a lot of anxiety around the dentist, and they were exceedingly kind and understand. They explained everything thoroughly before it happened, offered to make any changes to make me more comfortable, and did not make me feel bad at all about my dental hygiene. All in all, I'm not looking forward to going back (due to anxiety) but am very confident I will be in expert and kind hands. 10/10 would recommend this office to anybody with nerves surrounding the dentist.

Alyssa Martin
16:51 13 Sep 23
Been going to Innovative for many years now. A professional but caring group .

Marc Lashua
18:13 06 Sep 23
Staff are very friendly, informative, and helpful.

Hayden Irby
22:52 08 Aug 23
I have been with Innovative Dentistry since 2019, when I lived in SLU; When I moved to Ballard, I even tried to venture out once to another dentist closer to my home and immediately regretted it, so now I happily drive to Innovative Dentisty. They have 3 spots available at the adjacent parking garage which makes it easy for those who drive.From my experience, the hygienists are friendly, knowledgeable, and patient. The dentists don't also try to oversell you on things you don't need. I always leave the dentist feeling overjoyed and looking forward to my next visit. Highly recommend you give them a try!

Shirley Arteaga
21:37 21 Jul 23
Nice people and they use some really cool 3D imaging technology

Brennan Black
16:52 12 Jul 23
My crown came off late in the day on the 4th of July. I immediately called my dentist's office, but they were (understandably) closed for the holiday. I was able to go online and schedule an appointment for the very next morning. I saw Dr. Wang and she was AMAZING! She told me what was going on with my tooth (the crown coming off revealed decay underneath) – she immediately switched gears and instead of just re-cementing the old crown back on, she did a full crown-replacement (two-hours). She was very thorough in her explanation, and I felt extremely comfortable and confident in her abilities. I'm not a fan of dentists (very bad childhood experience), but Dr. Wang was top-notch – very personable and friendly, too! I also found out that my former dentist had left the practice, which was fine because after this morning, I was going to ask if I could switch to Dr. Wang's care instead -- she was that good! The entire team was excellent – PK, Alicia, the front desk – I would highly recommend this dental office!

Vanessa Lipton
17:21 05 Jul 23
Best dentist that I have ever had by far, overall the team there cares and wants to make sure that you leave better than before. Special shout out to the main receptionist Anastasia and the dental hygienist Chen!

Connor Joyce
22:42 29 Jun 23
I have been going to Innovative Dentistry since they first opened in SLU near Terry Ave North around 2011 when Dr. Robert Berman owned the practice.I have continued to see them since the practice moved to its current 6th Ave location and have received great care from all the doctors and hygienists (especially Ashley) over the past decade.From routine dental care, Invisalign, teeth whitening, x-rays, and fillings (for another family member) they have done it all!

Jaime Lichauco
01:16 23 Jun 23
Over 20 years as a patient and still extremely happy. Technology and the people are great!

My hygienist was very professional and gentle

Tonyrobinson3172@Yahoo Robinson
19:43 06 Jun 23
They are the best! And Dr. Sharma is a star. They fixed up a couple of my teeth so perfectly that I don't even know if they are fake or real anymore. I have gone to many dentists but Innovative is the best.Stating from my experience of dealing with teeth issues for 20+ years and innumerable dentists - Innovative dentistry has the best in class equipments and the doctors are better than anywhere else I have been to. Innovative once said I have a decay coming up and I need to be careful but due to circumstances and temporary relocation I went to a different dentist and they said all my teeth look perfect. After a couple of years, I developed a cavity where Innovative said I would. So yeah… these guys catch the tiniest cavity while it's developing and the fillings and crowns I get here are great and never need rework. This is not true for other dentists. You wanna call them scammers, do so to your own peril. IMHO - A dentist who tries to nip the problems in bud is always better than the one who waits for problems to develop to fix it.God bless you Dr. Sharma!

Office staff and Dr were awesome. Went in for a routine cleaning and everyone was very nice and friendly. Highly recommend!

Meagan Cronkite
03:06 01 Jun 23
I recently had the pleasure of visiting Innovative Dentistry, and I can confidently say that it was an outstanding experience from start to finish. I had heard great things about this dental practice, but I was truly blown away by the level of service and care I received.First and foremost, the staff at Innovative Dentistry are incredible. From the moment I walked through the door, I was greeted with warm smiles and genuine concern for my well-being. The entire team was knowledgeable, friendly, and made me feel at ease throughout my visit. They understood my dental concerns and patiently answered all of my question accordingly.What impressed me the most was the efficiency and effectiveness of the staff. They seamlessly managed their appointments, ensuring that I was seen promptly without compromising on the quality of care. Despite a busy schedule, they never made me feel rushed and took the time to address all my dental needs comprehensively. I truly appreciated their ability to balance timeliness with attention to detail.Thanks to the outstanding teamwork, efficiency, at Innovative Dentistry, my appointment was smooth, comfortable, and surprisingly quick. I appreciated how they respected my time while ensuring that no aspect of my dental health was overlooked.I wholeheartedly recommend Innovative Dentistry to anyone in search of a top-notch dental experience. The incredible staff, with their exceptional understanding, efficiency, and effectiveness, made me feel confident and cared for throughout my visit. Their commitment to patient satisfaction is truly commendable. I will definitely be returning for all of my future dental needs.

Alapaki Kanaina
16:23 30 May 23
Super friendly, super responsive and extremely professional.

Kevin Ferguson
16:36 23 May 23
Great staff!! Everyone was so friendly and the office was so cute <3 love it here!!

Myra Benavente
14:52 23 May 23
This is the first place EVER that makes me want to do all of the prescribed cleanings, the years I've been going here have been the best years my teeth have ever known. Great service, kind people, 100% best dentist office ever

Maria Carne Lee
05:27 16 May 23
First rate care and a warm and friendly staff has kept me a client for years.

bibs15NY T
19:16 15 May 23
Fantastic care, environment, and people

Andy Watterson
15:09 26 Apr 23
I love this dentist office. Everyone is incredibly polite and professional. Best dentist experience of my life.

shane berry
00:14 26 Apr 23
I love this clinic, the staff and doctors are amazing, kind, professional and friendly. I've always had a pleasant experience here. I highly recommend it.

Sayed Alalawi
17:55 25 Apr 23
Dr Sharma and her team are the best! The whole appointment is seamless and they make you feel so comfortable.

Melina Garcia
15:10 25 Apr 23
The staff, dentists and my hygienist are all friendly, knowledgeable.

Carolyn Main
19:45 20 Apr 23
Been going to this dentist office for a long time. They always take good care of me and are professional and keep up to date with all of the latest technology. Highly recommended.

Todd Hofmeister
18:10 19 Apr 23
Really enjoy this dentist and how innovative they are

Nick Basedow
15:13 12 Apr 23
I've been coming here for 6 years and every time the hygienists and doctors take great care of me. They're always transparent with costs and insurance coverage, and they have given me good tips on dental hygiene, including how to take care of my wisdom teeth. Will highly recommend!

Vivek Embrandiri
04:26 12 Apr 23
I'm a big fan of Innovative Dentistry' practice. So much so that after my insurance changed, I continued to go there despite having to pay out-of-pocket. I've been a patient for over five years, and I've had various procedures performed there. The staff is polite and professional, using state-of-the-art equipment and procedures. I highly recommend them.

Bryan Baecker
17:19 04 Apr 23
Care was prompt, friendly, and professional. Despite being short staffed that day, the office called in additional staff to ensure my appointment was fulfilled. Highly recommend.

Nicholas Folts
16:49 29 Mar 23
Mary the Nurse is the sweetest person you will meet and make our experience lot better

Aranga Shanmugam
23:13 27 Mar 23
I am so THRILLED I found innovative, the staff was beyond helpful, kind, and organized! Will be back. Thank you all so much!!!

Christen hagstrom
21:33 09 Mar 23
Great staff and doctors that make it easier for the patient. My husband and I could be going to a dentist in our own neighborhood but we chose to stay with Innovative because they're the best.

Nina Klunder
03:18 09 Mar 23
Innovative Dentistry has been one of the best dental offices I have been to! My hygienist Casey always does an amazing job. She clearly explains the pros and cons of any procedural questions I come in with and is a pleasure to catch up with during the appointment! I would recommend Innovative Dentistry to anyone who needs a dentist in the downtown Seattle area!

Elie Aboulafia
20:23 16 Feb 23
Everyone here is so kind and caring! I have dental anxiety and noted that in my forms before my first visit, everyone was very gentle and did a great job explaining the processes to me throughout the appointment. Glad to call this my new dental home!

Samantha Savage
22:32 31 Jan 23
Very friendly knowledgeable staff

Kyle Marler
21:25 27 Jan 23
I highly recommend Innovative Dentistry! From the first visit, the process was so easy and stress free. The staff is all around excellent and kind, especially important to a scaredy cat like me! Even before I stepped through the door, Anastasia was so wonderful in helping me getting all set up. Dr. Hino and Pardeep talked me through everything with so much patience, it really helped calm my nerves and make me feel less anxious about the dental work I need. Sorigiah walked me through scheduling and was so lovely to speak to. As a recent Georgia transplant, I know I've found my forever dentist in Seattle.

Briana Almasri
21:22 23 Jan 23
Best dentistry in the north west

pavel verma
16:09 18 Jan 23
I've been going to Innovative Dentistry for over 5 years and it has been amazing! The staff is always super friendly and helpful. They'll remember your name even before you say it and that's always made me feel good - shows that they care about their clients and who walks in the door. I've gone for my annual cleaning and also did my Invisalign with them. Would recommend to anyone who needs a dedicated place to call their dentist home!

I came for dental cleaning appointment here and really appreciate the work done by the dental hygienist Kacy. The precision,attention to detail and making the patient comfortable to the procedure are all the 3 superpowers they possess.Recommend this place to everyone. !

Harshvardhan Solanki
15:55 04 Jan 23
If you're looking for a Dentist look no further!!!!!I've been going to Innovative Dentistry for a couple of years and LOVE IT! As someone who use to shy away from the dentist because I don't have a top notch mouth cleaning routine, I've never felt judged here. All the dentist, dental hygienist, and office staff are super friendly, patient, and helpful!The office staff are always friendly and cheerful. They help answer any questions, including insurance questions and do an amazing job managing the first available list for last minute appointments.The dental hygienist are AMAZING!!! Since you spend the most time with them, I think it's important to know that they are friendly and very personable. They are gentle but extremely detailed in ensuring your cleaning is top notch. They are a wealth of knowledge and always answer questions about best ways to floss and brush. They can also share what are some of the best products for each scenario, sensitive teeth, cavity fighting, and etc.The dentist here are very friendly and while my time with them has been limited, (I haven't needed major work done in awhile) when they do the examination, they are welcoming and ask thoughtful questions to learn about their teeth and their patients as people. It's a very welcoming feeling instead of just business. The dentist also do a wonderful job of explaining what they are doing, looking for, in terms that everyday people can understand.I highly recommend this dentistry!

Trenton Van Dusseldorp
16:35 22 Dec 22
Everyone is so nice and professional. The facility is so nice and contemporary.

Valerie Perine
18:29 16 Nov 22
Awesome team that makes you feel comfortable and provides a high quality service. I highly recommend Innovative Dentistry.

James Healey
18:35 10 Nov 22
As a first time patient, this dentistry really exceeded my expectations. It was clean and comfortable, and I appreciated the good wait time! My dentist, Dr. Sharma did a great job at making sure I felt comfortable and calmed my nerves throughout my session. I also appreciated the fee & payment transparency and the opportunity to think about making a decision before committing to a new appointment.

Aida Amirul
16:49 09 Nov 22
Casey, my dental hygienist, was very professional and thorough. My teeth have never felt cleaner! Dr. Lau is personal and, in my opinion, an expert in his field. He is great at putting his patients at ease.

Dean Fowls
01:17 09 Nov 22
Friendly, efficient, care-ful, and helpful.

Jordan Posamentier
19:26 08 Nov 22

jared metschke
00:17 04 Nov 22
Dr. Tobler is very professional, patient and listens very carefully. He answered all my questions and provided excellent service and advice. I would definitely recommend him to anyone. The staff are likewise professional, caring, and will do everything they can to accommodate you during your visit.

Patrick Cory
04:56 03 Nov 22
I have been using innovative dentistry for 6 years for cleaning and treatments. Solid dental skills and first time crown fits every time. Very detailed and consistent with procedures. Casey hygienist is highly skilled professional and keeps the experience fun.

Gary Macon
18:30 27 Oct 22
I have been going to Innovative Dentistry for over 25 years. The staff is great. Mary has been my hygienist for most of those years I have been their patient. She is outstanding and when I have been treated by other hygienists they have been great as well. I highly recommend Innovative Dentistry.

Jeffrey Byrd
02:53 15 Sep 22
I moved to the city in March 2020 and have come about 4 times now twice a year. Dr. Lau is super cool and friendly and I have been having Kevin as my hygienist. I haven't had any issues and have even had my son start coming here and he enjoyed it as well as a tween.

Taraneh Moll
10:33 23 Aug 22
I moved here to WA a month ago and needed to see a dentist for some concerns I had prior to my visit. Innovative dentistry treated me so well. Alecia was my hygienist and took a lot of time listening to my many many questions. I've never had a dentistry that took the amount of time with me that I really needed to ease my mind and my nerves I had coming into the visit. Alecia gathered my questions perfectly for doctor Sharma to address. When I met doctor Sharma, she went through EVERY question I had with great detail. She took her time and did not rush through my visit like most dentist have done with me in the past, and I know I am difficult when it comes to all my thoughts I needed to address for myself to calm my nerves with my teeth and some habits I have when it comes to them. I trust doctor Sharma with my teeth and I thank her for having the patience to deal with my many concerns and difficult nature when it comes to these things. The front desk staff is amazing and so kind. Sorigiah, was the first person to help me when I initially called to make my appointment. I had called many offices and she took the most time listening to why I wanted to make the appointment and she made sure I had enough time for my visit to feel comfortable once I left. She is the last person you see when you leave and she is always so genuinely nice and makes sure you have the appointment you need for the future. I have to say I'm so incredibly impressed by the genuine care they give you. Thank you so much Innovative Dentistry! I'm so happy I found a place that I would recommend to family and friends. Thank you for treating me so well with all my concerns! And I look forward to seeing them again for my future visits!

I have had a great experience on each of my visits. All of the staff as well as the dentist at this office that I have had the pleasure of interacting with have been friendly and professional at the same time. They made me feel comfortable during procedures and took the time to go over the details of the treatment whenever I had any questions. Also doesn't hurt that you could watch TV while having work done on your teeth should you choose to distract yourself that way.

Adi Daryanani
18:11 18 May 22
I've been a patient for 3 years and have loved my experience! The staff has always been so kind and pleasant and they've taken great care of my smile! I highly recommend it 🙂

Simone Thomas
18:07 15 Jul 21
Very professional experienced and friendly

Mahmoud Mahran
23:41 05 Aug 20
I was refereed to Innovative by multiple co-workers. I've had an excellent experience over the last year with Dr. Subherwal. The entire staff is very personable and friendly. I strongly recommend giving them a chance!

Absolutely love the service here. ❤️ Everyone is super nice and professional. The building and offices are spotless and the folks her know what they are doing. Highly recommend.

Very friendly, accommodating staff and dentists. They're great about providing details on pricing, sending reminders, and getting you in and out quickly. I've been a patient for overt 10 years.

It's clean, the atmosphere is surprisingly cozy, and everyone is incredibly welcoming and makes you feel really comfortable. Megan is such a great conversationalist and makes appointments fly by! Unfortunately, Humphrey the therapy dog doesn't work there anymore though 🙁

Erin Zingré
00:25 17 May 19
I've always had a very good experience at this clinic. All of the staff is very friendly and attentive.

Roberto Araiza
03:21 03 May 19
Very friendly staff, transparent pricing, and convenient location. By far my best experience with a dentist.

Stephen Selke
20:24 09 Apr 19
The staff is great and they make the experience enjoyable. They take a lot of pride in the small touchpoints and details. Thanks for all you do!

Ryan van Maarth
21:30 12 Dec 18
I'be going to Innovative Dentist for 3 years now. They are very professional and have great customer service. Everyone calls you by the name and explain the treatment options with details.

Guilherme Castro
14:52 25 Oct 18
GUIDING YOU TO AN INCREDIBLE SMILE
We don't just patch you up, we provide long-term solutions that target the root cause of your problem and promote lasting comfort through innovation. Let's us be your trusted Seattle dentist!
Our highly experienced team uses modern technology at every turn. Whether it is our iTero scanner for 3-D imaging or Zoom! For expert Clear Aligners, we have the tools needed so you can receive world-class general, cosmetic, and restorative dentistry. In addition, we offer state-of-the-art solutions for faster, more comfortable, and more precise dental care.
VISIT OUR ONE-OF-A-KIND OFFICE
Looking for a best dentist near me in Seattle? Innovate Dentistry is here to help!
Providing innovative, patient-first dentistry to Seattle and the surrounding areas.
Our multi-lingual office serves the Greater Seattle area.
We offer validated parking in the Denny Building parking garage to all patients.